Welcome to our floral options page! We are happy and excited to bring you amazing options from Christine Janda Design and Events. She has put together four options that we hope will please most of our couples. Currently these are the only options offered in the packages. Please note the descriptions below each option as some provide choice for different colored flowers. If you are looking for something specific that you don't see here please contact us directly so we can work something out under our custom option!  Christine also provides full and day of planning as well as centerpieces and any other floral needs you may have. Please contact her for help with anything outside of the package or add-ons!
NOTE : Seasonal substitutes per Christine Janda Design & Event's discretion, to provide the most beautiful complimentary floral possible.
TRADITIONAL 
A beautiful classic bouquet composed of ivory and white roses, wrapped with a champagne silk ribbon wrap studded with pearl head pins.
* Roses can be substituted to include blush, red, lavender or peach. Ribbon wrap can be substituted to ivory or black.
VINTAGE 
A lush natural and organic bouquet spilling with greenery and beauty. In shades of white, ivory and soft blush, wrapped with soft ribbons accented with pearl head pins.
*Substitutes may be made based on seasonality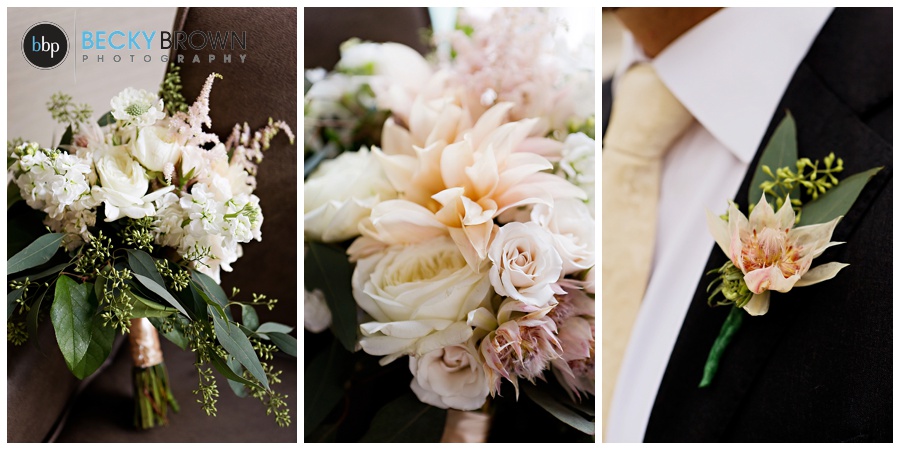 MODERN 
This playful bouquet is a pop of color! Fun and flirty anemone and the rose color of your choice. 
Champagne ribbon wrap for a timeless look.

* Roses can be substituted to include white, ivory, red, pink yellow, or blush. Anemone based on availability. Substitute would then be incorporated.



CUSTOM
If you're looking for something specific we've got you covered. Christine will work with you to create a one of a kind bouquet and matching boutonniere. Keep in mind that flower are seasonal and have varying price points so she design something that falls in the custom price point you choose for the package.
Here are some custom creations we did in 2015!
ADD- ONS
You may add on matching petite bouquets for bridesmaids for $75 each and bouts for groomsmen for $20 each. You may also add coursages for $35 each.